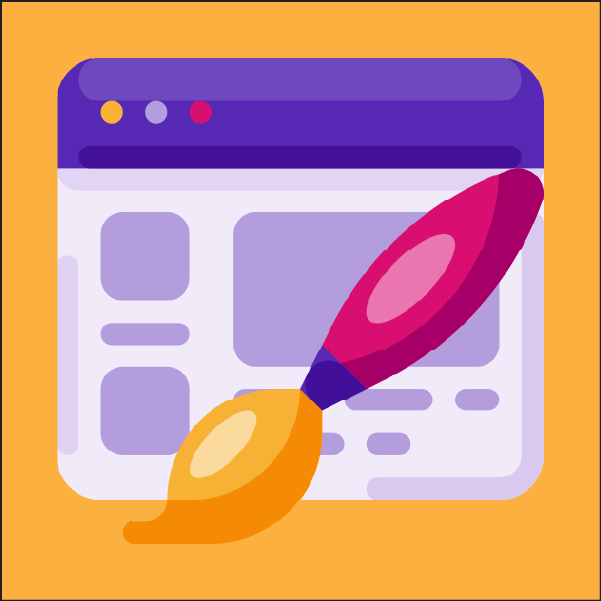 Have you ever identified a business just by its logo?
Properly designed logos are the difference between a customer remembering or forgetting your business and what it does. 
But when it's time for a refresh, business owners have a hard time determining whether a logo will make their company stand out from the competition or give their customers the perception of being boring, generic, and cheap.

It doesn't help that the prices charged by graphic designers have little correlation to the quality of the logo you get.

To get the logo that properly captures the essence of your brand, it's best to take an active approach in the design process by doing your research on logo designs, costs, and creative methods.
In this complete guide, you'll learn all you need to know about logo design. This includes whether you need a logo, what it should cost you, and what's the best way to make a logo for your business. In addition, you'll also learn how to design the ideal logo for business.

And whether you're designing the logo yourself or you're hiring a professional graphic designer, you can come back to this article and pick out parts of this guide that help you design your business logo.
While we recommend reading the entire article for the first time, you can click a section to jump through the parts necessary to you:
Types of Logos (with popular examples)
Ways to design a logo for my business (Based on Budget)
How to design a logo [STEP-BY-STEP GUIDE]
When do you need a logo?
To be honest, a logo isn't the most important thing to worry about when starting a business. Chances are your first customers are already people you know so their biggest association to your business is you. So if you've already got a logo and you don't like it, then it's not the end of the world. You can always rebrand later like many big companies.
On the other hand, if you've been in business for a while, you're going to have fewer personal relationships with your customers.  A professional logo is an absolute must for your business since it's the first point of contact with a buyer's market. If your logo captures your business' essence, customers looking for your products and services will be more likely to trust and connect with you.
Types of Logos (with popular examples)
Lettermark 

Also known as monogram logos.
These logos usually contain stylized acronyms or initials of business names. For example, you may recognize this logotype being used by big brands such as HP, IBM, 3M, BBC, CNN for starters. 
They're great for businesses with long names, but they're not very good at expressing what the business does. As such, I'd recommend this logotype for businesses that are relatively popular and want to brand their business with a catchy acronym.
Wordmark
Also known as logotype logos.

These logos are like lettermark logos, but with the business' full name instead. You can think of brands with catchy names such as Google, Coca-Cola, and Digicel who used this logotype to brand their company. 
Pictorial
Also known as symbol logos.


These logos are probably the ones you think of when you think about logos like Apple's. They contain some form of symbol which represents the entire business. It doesn't even need to be associated with what products and services the business provides.
But it will be associated with your business name for the entirety of your business's existence. That's why you need to think carefully about what symbol you want to represent your brand.
Do you want a logo that is associated with your business name? (Target, John Deere, Apple)
Do you want a logo that hints at what your business does? (Instagram, Spotify)
Or even a logo that evokes emotions? (UNICEF)
Abstract
These logos are a type of pictorial logo. They're usually a symbol or icon, but by themselves, they carry no meaning. Once again, think of companies like Apple. The apple in Apple's logo tells nothing about making PCs, phones, and accessories, but when they're associated with a brand, it gets meaning. 
This type is great when you want a recognizable logo since they're unique as compared to font-based logos like lettermark and wordmark logos.
Mascot
These logos involve a character that often represents the image your company wants to project. Want to seem fun and target families and children?
Think of mascots like Kool-Aid's Kool-Aid Man and Frosted Flakes' Tony the Tiger.
Want to seem reliable and dependant?
Think of mascots like General Insurance's own General.
Emblem
These logos are more traditional and historically influenced, which stand out in today's minimal and modern designs. You'll see them in long-standing businesses with a traditional approach. Universities, fraternities, and organizations that place value on their traditions and selectiveness tend to use their logos.
Combinational
This logotype is exactly what the name is. It's a combination of a symbol (pictorial) and a font (wordmark or lettermark). These logotypes can be separated from each other or integrated into each other. Both ways are plausible in forming a combinational logo.
Ways to Design a Logo (Budget Based)
Option 1: Do-it-Yourself (DIY) Logo Maker
Price
Design Quality
Who Should Use It
Ways to design
$0 – $39.99
Basic and generic logo designs.
Extremely budget-conscious individuals who are just starting in business.
(no design experience)
Canva.com

logomakr.com

Tailorbrands.com

(experienced designer)
Adobe Illustrator
You can use free tools to make your logo without any type of graphic design experience. These tools make it simple giving you templates to start with. Next, you choose your fonts, images, and colors, and lastly, you download the final design.
The problem with these templates is that they are generic and limited, meaning you can't design unique symbols and fonts, which is a problem for abstract logotypes. You can pay for extra features, which costs $12.99 / mo for Canva's Pro Plan but you're still limited by what the DIY tools give you to work with.
If you've got more experience, you can use Adobe Illustrator, but it'll cost you $20.99 / mo for the individual license and $33.99 / mo for the business license.
Option 2: Hiring a Budget Designer
Price
Design Quality
Who Should Use It
Ways to design
$5 – $200
Designers who have limited skills and portfolios. Potentially using existing and copyrighted material.
Businesses who have the time and knowledge to outline exactly what they want from a said designer.
Fiverr.com

Upwork.com

Freelancer.com


You can find dozens of graphic designs on freelance websites willing to do a logo for very cheap prices. But before you hire them, ask yourself, why are they so cheap?
Chances are, they're either inexperienced or using DIY tools like Canva, possibly even using copyrighted graphics in your logos. That's going to get your business in trouble, but overseas developers have no problem using them since local laws don't apply to them and it's very quick to steal an image.
It's important to ask your designer for their portfolio so you can see the quality of work they provide. If their logos all look similar, or they look like they've been stolen from popular brands, I'd advise you to stay away.
Option 3: Hiring a Mid-range Designer
Price
Design Quality
Who Should Use It
Ways to design
$200 – $1,500
Experienced designers who have a professional, hands-on approach to designing logos.
Businesses who want a quality logo and have the time to communicate with the freelancer during the job.
Hiring a freelancer can come from referrals, Google, social media, etc.

Just make sure to get reviews.
Most graphic designers will charge you around this rate for a logo. Freelance designers can be cost-effective and practical for your business. You get an expert who'll be more hands-on and communicative in your logo's design process. They won't need to go through the politics of having to pass through a corporate chain of command to have designs approved and delivered to you, the client. As a result, you'll likely get your logo faster.
On the other hand, mid-range designers consist of a diverse market, which means the quality of work is all over the place. It's important to vet their portfolio to check if their designs live up to your vision. 
Secondly, if you want advanced branding work, such as testing your designs for customer value perception, or in other words, to see how customers react to your logo, these designers most likely won't have the resources nor experience to conduct these evaluations.
If you're looking for more expertise and don't have the time or effort to work hands-on with a freelancer, your best bet is a design agency.
Option 4: Hiring a Design Agency
Price
Design Quality
Who Should Use It
Ways to design
$1,500 – $10,000+
High-quality designs are made by extensive research and market testing.
Businesses that have the budget to afford a holistic branding service.
Similar to freelancers, agencies can come from referrals, Google, social media, etc.

Just make sure to get reviews.
Working with a design agency means more than a logo. Instead, you can think of their packages as comprehensive marketing services which will usually include some of the advanced branding work that freelance designers will probably exclude from their jobs.
Design agencies will usually offer consultations and perform research about your target audiences and competition before they begin your logo. In addition, you'll probably get the top experts in the field creating multiple designs and testing them against a sample target audience before releasing them for public use.
 Lastly, you'll get the rights and all sizes needed to use the logo across social media pages, websites, billboards, posters and, anything else your business wants.
While the big jump in price is scary for some business owners, I'd recommend it if you've already got a brand that has a relevant customer base. 
But just like freelancers, agencies come in all forms of sizes and quality. You should still make sure that your logo design vision aligns with their portfolio. Also, agencies in this price category should have reviews so make sure to check them!
Want to hire us to do your logo? Click here to book an appointment.
How to design a logo [Step-by-Step Guide]
Step 1: Research the current market
As a business owner, you want to design your logo around customer perception. That means you want to consider a few things. 
Firstly, what makes your customers purchase from you?
Let that reason be a defining trait in your branding. It's exactly what will make your logo stand out from the competition the same way your business already does.
Secondly, what do you have in common with your competition?
It starts with a simple Google search for your top 3 competitors. Look for their logo and see what they have in common. If all three businesses have logomark logos, then maybe it makes sense for you to use one as well. After all, the best bet to success is finding inspiration in what already works.
Step 2: Sketch your ideas
Now that you've got your research down, it's time to put pen to paper and start drawing what your business logo looks like.
Start simple. Use wireframing techniques to sketch as many designs that come to your mind. We'll narrow it down later.

Once you've exhausted your ideas (you should have at least 5 designs), narrow it down to less than three designs. If you can't determine which 3 you want, it'll help to turn your sketches into more defined ones.
Step 3: Choose a Design Tool
Now, you'll turn the selected sketches into the real deal that your customers will see. Based on your graphic design experience, choose a tool that's best suited to your skills.
If you've got a fancy abstract design or typography in your head, and you don't have much knowledge in graphic design, you may need to hire a graphic designer for this step.

Need a logo done by us? Click here to book an appointment.
Step 4: Experiment with your designs
Combining the previous two steps, make 3 sketches into designs using your design tool of choice. You almost always won't like your logo when you first turn sketches into graphics, so it's good to experiment with the following elements:
Color
Red – excitement, and passion
Yellow – Energetic and friendly
Orange – Playful and vibrant
Blue – Calming and mature
Green – Down to earth and minimalistic
Black – Luxurious and sleek
White – clean, modern, and minimalistic
Pink – Feminine and youthful
Brown – Masculine and vintage
Purple – Luxurious and mysterious
Not sure which colors mix well? Use Adobe Color to get complementary color themes that you can use in your logo designs.
The most popular color themes are Analogous, Monochromatic, Triad, and Complementary.
Analogous colors lie close to each other on the color wheel. These colors work in harmony when used together.
Monochromatic colors are similar to analogous colors except that they only use one color hue and vary based on brightness and saturation. This color scheme is good to blend your logo in shades of the same color.
Triad colors lie on three equally spaced sections from the color wheel. These colors are good for diversity and boldness.
Complementary colors lie on the complete opposite sides of the color wheel, which means they bring out contrasting looks. Think of black and white.
Typography / Font
There are 4 basic font types you can use to give your logo a unique logo.
Serif Fonts
These fonts give your logo a timeless and sleek look. The defined edges of the letters give your logo a defined and elegant perception. It's very good for businesses who want to portray a reputation of being high-end and reputable. 
Sans-serif Fonts
Sans-serif fonts are a more playful and modern take of serif fonts. They don't have the defined edges on the letters, which give business logos a more decorative and playful design.
The Gap logo on the right was met with failure and was restored to the one on the left. The difference? Serif vs Sans-serif fonts 😃.
Script Fonts
If you want a font that resembles handwriting, you should use script fonts for your logo. These fonts will give your logo a classic and dated look, which is perfect for businesses that place heavy importance on their history and traditions.
Display Fonts
If you want a highly decorative and unique font, you should use display fonts in your logo.
Images
Before you just download any image to put into your logo, you need to make sure they're copyright-free, high-quality, and large enough to scale without losing quality.
Some businesses choose to hire professional photographers to achieve this. But if you don't have the budget, here are two websites that provide copyright-free high-quality images.
Unsplash – A collection of over 2 million photographs done by professional photographers.
Pexels – You'll find fewer images here, but still high-quality. Still, they beat Unsplash in the video category, since they also offer free high-quality stock videos.
Icons / Symbols
You have the options between creating custom icons or using premade icon templates and combining your fonts to create a new logo.
If you're designing an icon, you're gonna want SVG or EPS files to insert into your design tool. These file formats allow for scaling without losing quality, as compared to JPG and PNG images.
Because icon types are so diverse, here are a few resources to find some copyright-free icons.
Step 5: Export your production-ready designs
When you're satisfied with your design, you need to export it into file types that are suitable for the medium you're going to use it on.

Here's a great article that outlines which sizes are most optimal depending on the medium you'll use: https://looka.com/blog/logo-size-guidelines/
Conclusion
So now that you've read through this guide, you should know when you need a logo for your business, what types of logos businesses use, and the associated expectations you should have with your logo budget.
You've also learned how to design a logo by following a 5-step method that works regardless of your situation.
Now we wanna know your thoughts:
Do you think logos are worth thousands of dollars charged by agencies?
Can you design a business logo yourself? 
Comment below with your thoughts.